Engineering a better supply-chain – get the optimum surface finishing partner
Precision and quality are two key elements to any successful machining operation but all that can very quickly be undone if the right surface finishing partner is not in place.
Much like any great architect needs an equally brilliant builder, every excellent machining operation needs an equally outstanding surface finishing partner.
The Machining Challenge 
No machining company is the same, the work that 5-axis turning centres can produce is incredibly diverse and so while some companies specialise in supporting industries such as oil and gas, automotive and aerospace, a large percentage cover all of the above plus many other manufacturing sectors.
Producing diverse and often technically challenging parts, machining regularly leads to equally diverse surface finishing challenges.
Is the part going to be subject to intense heat, wear or pressure? Will it be operating under a car, 1,000 metres below sea level or in outer space? Will it be flying through the sky at sound barrier-breaking speed? Will it be operational 24 hours a day or two hours a day? Does it need to last 6 months or 6 years?
Finding the right answers
The diverse nature of machining means the demands placed on any two parts is very rarely the same: From differing manufacturer specifications, to legislative barriers, application environments, part quantities, turnaround times, to cost limitations. 
An effective surface finishing partner goes a long way to help overcome these ever-shifting hurdles, allowing machining companies to focus on their core business, safe in the knowledge that they have a partner in place with the technical expertise, service capability, capacity and flexibility to look after their changing surface finishing demands.
Process options
To find the right answers to your surface finishing needs it is important to have a selection of suppliers, or even better, one preferred supplier, offering a comprehensive range of surface finishing services.
At Surface Technology we are process neutral – we offer everything from silver and copper plating, to phosphating and thermal spray. As such, we take an open approach to our customers' engineering challenges and have a full spectrum of processes available, enabling us to offer the best solution for each given application. Limited process capabilities can result in process bias and so the best possible solution is at risk of being overlooked.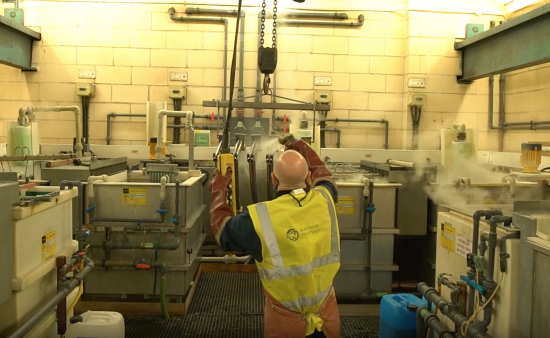 Proactive approach
A partnership approach sees machining company and surface finishing partner working together to the benefit of the end customer.
Taking a collaborative approach helps develop better performing, more efficient, longer lasting parts and components. An approach which leads to better quality end products and a lower total cost for the manufacturer.
Looking at the geometry of parts to improve plating and coating coverage throw rates; overcoming potential points of weakness and improving component life span, to recommending alternative finishing solutions to speed up turnaround without compromising end quality. A proactive approach from your surface finishing partner will result in a variety of benefits.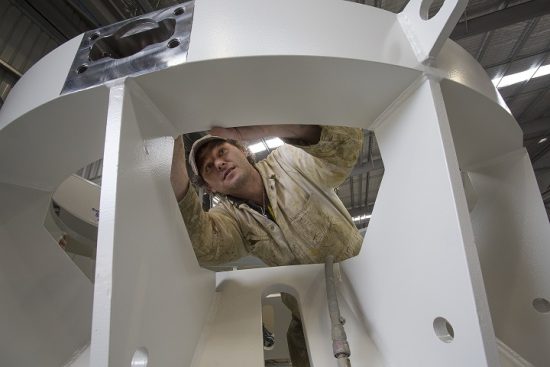 On-demand technical support
Proven technical support is invaluable when it comes to pin-pointing the best surface finishing solution. 
Whilst the specification for the part might be to use an anti-corrosion coating, a better technical understanding of the given application can often result in an improved solution that greatly improves the end product.
For example, when Surface Technology was asked to protect subsea blow out preventer (BOP) fittings it was clear that a highly effective anti-corrosion system was essential. 
However, through a further technical understanding of the preventative maintenance that took place to ensure the ongoing integrity of BOPs – tasked with stopping crude oil release – it was clear that the fittings would need to be stripped and replaced at regular intervals.
Through an appreciation of the challenge in replacing subsea fittings – a task that was taking 4-6 hours to complete, it was recommended that an additional anti-friction PTFE was applied alongside the anti-corrosive molybdenum disulphide coating.
Through enhancing the fittings with an additional low-friction process, the time taken to strip and replace the subsea BOP fittings fell dramatically from 4-6 hours to just 45 minutes. A significant time and cost saving for the end user which resulted in an uplift in demand for the machining customer.
Scale to fit 
From one-off development pieces, to ramped up production where thousands of parts need to be processed within strict deadlines, it's important to have a supply-chain with the inherent flexibility to react to changes in demand.
While this can be achieved by working with a selection of suppliers, it is far simpler to have a surface finishing partner with the capacity to process short and large run batches.
Reducing admin and logistics costs, avoiding bottle-necks and scheduling headaches, a flexible surface finishing partner provides the service you need for your machined parts on time, every time.
At Surface Technology we work with manufacturers of all sizes and process everything from prototypes up to large run machined parts and components.
Seamless scaling up takes away a lot of unnecessary production challenges for machined parts and ensures our machining customers are able to provide a better solution for their end customers.
Ultimately, when it comes to surface finishing choose a partner carefully and you stand to add a great deal of value to your supply-chain. 
The best surface finishing partners will take away headaches so you can concentrate more on your core machining business, help you serve customers with a consistent and reliable service, and work with you to ensure the very best quality end product is achieved.
If you're a UK-based machining company interested in seeing how Surface Technology can add value to your supply-chain, visit our machining coating and plating services web page for more information.