Surface engineering for deep-sea mining: Gearing up for a mineral rush of Oceanic proportions
Rich in precious metals and minerals, the seafloor is becoming increasingly attractive as a resource for prospective mining operators.
Offshore mining is nothing new of course – DeBeers have been actively sourcing diamonds off the coast of West Africa since the mid 1960s. However, improved subsea technology is now making it possible to reach greater depths and oceanographers are regularly uncovering greater mineral riches as a result.
The discovery of the scarce substance, tellurium, on a seamount 300 miles off the coast of the Canary Islands is one such find to hit the news recently.
An abundance of tellurium, a key component used in solar panels and other renewable technology, was discovered by the UK research team at depths exceeding 1,000 metres below the Atlantic Ocean surface.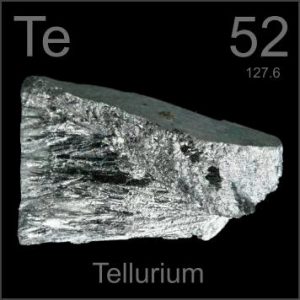 The concentration of tellurium is 50,000 times greater than found on land. Tellerium is a material that is used in advanced solar panels and scientists predict the amount found off the Canary Islands, if used to make solar panels, could meet 65% of the UK's electricity demand.
There is also said to be circa $150 trillion of gold deep-sea, not to mention masses of other valuable metal and minerals. 
Unsurprisingly deep-sea mining is an attractive investment for many prospective mining operators but a big engineering challenge remains to extract this resource from such great depths without damaging marine ecology. 
Deep-sea mining; the engineering challenge
Deep-sea mining is yet to start anywhere in the world and a series of engineering and ecological questions need answering before any such activity can start.
A subsea mining system typically consists of three core components; a seafloor mining tool to recover the material from the seabed, riser system to transport the material to the surface, and a surface support vessel to sort and separate the material. Initial research and mineral recovery is currently achieved through remotely operated vehicles (ROVs) but these vehicles are limited by the volume of weight they can carry and so would be a very slow and inefficient means of recovering material from the ocean floor.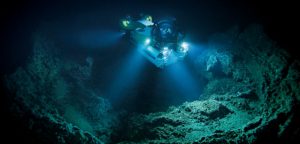 Operating at depths between 1,000 and 3,000 metres proposes a unique set of engineering and surface engineering challenges; pressure, corrosion, wear and abrasion.
From a surface engineering perspective the range of environmental challenges faced by deep-sea mining is very similar to those faced by subsea oil and gas technology.
Mining tool: Corrosion and abrasive wear are the two core challenges faced by deep-sea mining equipment. Anti-corrosion coatings and thermal sprayed solutions would help protect against corrosion, whilst molybdenum disulphide imparts surface release to limit the effect of friction on the mining technology.
Riser systems: The long riser systems required to transport the precious material from the seabed to the surface will require a mixture of coating systems; externally we would recommend a sacrificial heat cured or thermally sprayed aluminium. Internally, and on the connecting surfaces, a coating system with anti-galling and low-friction characteristics would ensure the riser system operates safely and efficiently.
The ecological impact of deep-sea mining requires more ongoing research but environmentalists are not entirely anti deep-sea mining. 
Going forwards it is integral that engineers are able to design, develop and test solutions that will safely, reliably and efficiently harvest the valuable materials and minerals that exist on the seafloor without impacting the diverse marine organisms that inhabit the environment 
Robust surface engineering practice from proven specialist service providers with experience of working with subsea technology, like Surface Technology, will be integral to this process.
At Surface Technology we apply specialist marine coating and plating systems for UK-based and multinational subsea equipment manufacturers. 
Contact us now to discuss your requirements further.
Register below for our monthly email and stay up-to-date with the latest surface engineering white papers, case studies and innovation news.