How to protect offshore equipment and extend operating life: Subsea Drilling Equipment
North Sea Oil and the oil and gas sector as a whole is operating in a tough market environment at present and operators, original equipment manufacturers (OEMs) and the wider supply chain is having to adapt.
As manufacturers and operators scale back to reduce their cost base, it is important that engineers do not overlook the opportunity that surface engineering presents to reduce capital cost and improve operational efficiency.
Over a series of Blog posts we will be examining how the Oil and Gas industry, through innovation of equipment repair and maintenance processes, can become leaner and more efficient.
Extend equipment lifespan
The decision on whether equipment can be refurbished or salvaged is driven by many factors, including the functional properties required and the operating environment, further highlighting the need to work with a technical partner appropriately equipped to thoroughly investigate the situation and diagnose the appropriate solution. When assessing repair and refurbishment jobs, it is also crucial that customer approvals and accreditations are considered, which is why any potential supplier must perform refurbishment work in-line with current regulatory frameworks and customer requirements.
Subsea Drilling Equipment
Whilst equipment damage often results from the operating environment, issues with the manufacturing process can also lead to a need for component salvage. For example, Surface Technology Aberdeen received the sealing bore of an outer connector sleeve – a critical part of the drilling system – which had been scored during the manufacturing process. Replacement was an expensive option so a recondition was a favourable solution.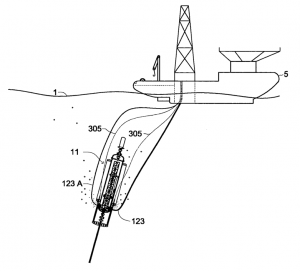 As a critical part, required to operate in a subsea environment under high pressures, it was crucial that any potential solution would recondition the component to meet the manufacturer's rigorous specifications. Firstly the part was machined to remove surface defects – approximately 508 microns were removed from the sealing diameter. 
A high velocity oxy fuel (HVOF) thermal coating was recommended due to its wear, corrosion and oxidation-resistant characteristics. It also required no heat treatment and therefore ensuring the outer connector sleeve was not at risk of distortion or any other metallurgical change. Once coated, the surface profile of the sealing bore was re-machined to meet the manufacturer's original specification and then comprehensive inspection and non-destructive testing (NDT) to ensure the part had no microscopic cracks or inherent weaknesses. 
Overall there was a significant cost saving and having in-house grinding and NDT testing, in addition to the HVOF process, speeded up the repair process for the customer.
Our next Blog post in the How to Protect Your Offshore Equipment and Extend Operating Life series will focus on the repair and maintenance options for subsea/marine riser systems.
Would you like to find out more about subsea surface engineering developments and innovations? What the impact of REACH legislation will be for subsea equipment manufacturers? Register to attend our free half-day oil and gas seminar at the Aberdeen Altens Hotel on Thursday 28th April: Click here to register for your free ticket
Download our new white paper: Providing a new lease of life for oil and gas equipment in stormy times or contact us now to discuss how we can help you repair and maintain offshore oil and gas equipment.
Register below for our monthly email and stay up-to-date with the latest surface engineering white papers, case studies and innovation news.