Love your sub-contract surface coating supply chain
Manufacturers are only as good as their supply chain. A sweeping statement but one that is widely acknowledged by leading companies throughout the world, from Apple to Tesla, an effective supply chain goes a long way to helping the wider organisation succeed.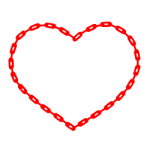 In a survey carried out by Surface Technology last year we found that the perception of the coatings industry was generally poor and that many suppliers were not living up to customer expectations.
Often an essential cog in the manufacturing supply chain, all too many companies endure poor service standards, quality and delivery reliability from their coating suppliers and have been forced to absorb the time and cost of moving work until an adequate alternative is found.
With a fragmented network of suppliers offering limited services, many manufacturers also have to regularly divert valuable time and resources to managing multiple coating suppliers.
So, how can you love your coatings suppliers – and ensure you extract real value from your supply chain?
We believe it is based on the fundamentals of:
Collaborative approach:

A supplier who and is able to provide the technical input that helps you design and manufacture the best end product possible.

Consistent service levels: A supplier who will consistently meet your quality and delivery expectations.

 

Comprehensive service offering: A coatings service provider who is able to consolidate all your coating requirements and not leave you having to manage multiple suppliers.
Responsive: As your requirements change, quantities waver and products evolve it is important to have suppliers agile enough to adapt and continue delivering the service you need.
At Surface Technology we recognise the challenges manufacturers face and continuously work to improve our processes in order to evolve in line with our customers. Consistent quality, on time delivery, outstanding technical assistance and a comprehensive service offering are core elements of our award-winning services.
Get in touch with us now to see how we can add value to your supply chain.
Register below for our monthly email and stay up-to-date with the latest surface engineering white papers, case studies and innovation news.