Introducing sol-gel ceramic coatings – the hybrid ceramic coating with excellent heat resistance and non-stick properties
Sol-gel coating systems are a hybrid of organic and inorganic chemistry, otherwise known as ceramic coatings, that is free of PFOA and PTFE.
What is sol-gel ceramic coating?
The 'sol' element of sol-gel is a solution in which particles are suspended. The suspended particles undergo hydrolysis through the addition of water and subsequent condensation polymerisation, where molecules join together and form a gel – where the 'gel' element of sol-gel comes from.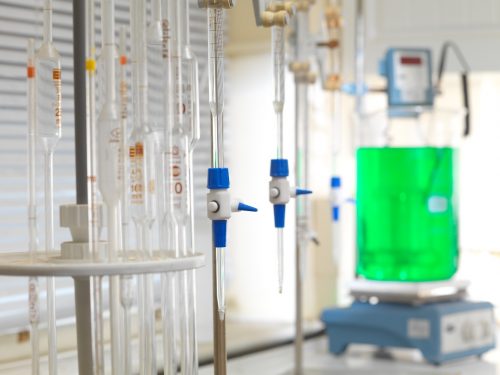 When applied as a coating and dried onto the material surface, sol-gel forms a hard, dense surface that gives a high-gloss, glass-like finish devoid of surface irregularities.
The unique chemical formulation of Whitford Worldwide's Fusion sol-gel coating – which Surface Technology is an approved applicator of –  results in a coating which combines the best characteristics of sol-gel's ceramic and polymer molecules: Toughness, impermeability and thermal stability of a ceramic, combined with the chemical inertness, and non-stick properties of a polymeric material.
With a capacity to operate at extreme temperatures up to 455°C/850°F and release characteristics that have found to be more than twice as effective at foodstuff release as other ceramic and sol-gel coatings, Fusion presents a highly effective coating for food manufacturing equipment.
Fusion's credentials are underlined by the coating's EU and US FDA compliance as a food contact safe coating – the only compliant coating of its type. 
Where can I get sol-gel ceramic coating applied?
Surface Technology is an approved applicator or Whitford Worldwide's sol-gel non-stick ceramic coating and the process is available from our Leeds and East Kilbride facilities.
Contact us to discuss your requirements further and understand the benefits of sol-gel for your application.
Register below for our monthly email and stay up-to-date with the latest surface engineering white papers, case studies and innovation news.