Happy National PTFE non-stick coating day
National PTFE non-stick coating day is an occasion where the whole nation gets together to celebrate the non-stick properties of their pans.
Commonly referred to as 'Pancake Day' nothing celebrates PTFE coatings like a highly adhesive mix of eggs, milk, flour and butter.
Whether you go for the classic sugar and lemon combination, or like to indulge with Nutella, bacon, perhaps even smoked salmon, non-stick pans come into their own today.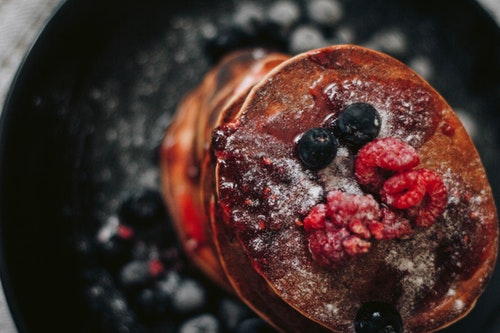 PTFE, making pancake day great since 1956
Polytetrafluoroethylene (PTFE), is the non-stick coating applied to domestic pans, a coating which has been used on pans since Colette Gregoire first applied the coating in the early 1950s after repurposing the substance her husband was using to stop his fishing gear getting tangled.
Celebrating the application of PTFE coatings 
At Surface Technology we specialise in the application of non-stick PTFE coatings for commercial bakeries, cereal, biscuit, pet food and many other food manufacturers.
While a worn, poorly maintained pan might result in a sticky pancake situation for many today, we know that for food manufacturers this can result in quality issues, production inefficiencies, wastage and costly downtime.
Timely application of PTFE for food manufacturing then is essential.
The formula for preventing sticky situations
The maintenance intervals for PTFE coating depends on the coating blend that was applied, if any additional post-treatment was carried out, and the food stuff being processed.
Our technical team are well versed in the challenges faced by food manufacturers and work with maintenance engineers and equipment suppliers to plan suitable coating maintenance schedules that best fit into busy manufacturing timetables. 
The fast turnarounds, capacity, technical support and flexibility of our Leeds food manufacturing coatings service and East Kilbride food manufacturing coatings service facilities are why so many UK food manufacturers trust us as their coating partner.
Surface Technology is an approved applicator of Acheson Emralon®, Dupont Teflon®, Whitford Xylan®, Weilburger Greblon®, and Victrex Vicote®. 
Require PTFE non-stick coatings for new or existing food manufacturing equipment? Contact us to discuss your requirements further
Register below for our monthly email and stay up-to-date with the latest surface engineering white papers, case studies and innovation news.