As Formula E season four is go, go, go discover how we're helping automotive engineers innovate for the next generation of electric drivetrain technology
The fourth season of Formula E sparked into life on Saturday in Hong Kong. A fully-electric race series, Formula E consists of 10 teams and 20 drivers racing single-seat cars powered by 180kW batteries with  250 horsepower at speeds up to 140mph.
Essentially an electric version of Formula One, Formula E is aiming to create a similar hotbed of engineering innovation to F1 but with a total focus on sustainable automotive technology.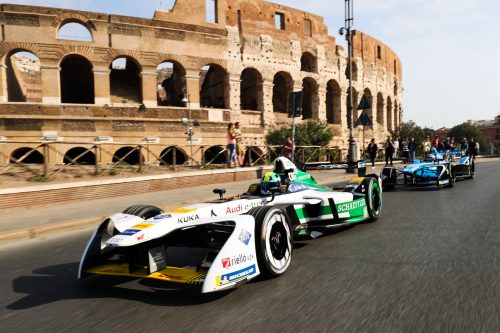 While the sport doesn't yet garner the same glamour and commercial pull of F1, the series has attracted a number of top OEMs (Audi, Jaguar, Renault, DS) and impressive calendar of races at cities around the world.
Redefining motorsport and re-shaping automotive engineering
The first shoots of sustainable technology being introduced at the top levels of motorsport can be traced to Williams F1's KERS (Kinetic Energy Recovery System), which captured and stored the kinetic energy generated by F1 cars braking and converted it into an electronic power boost.
That initial innovation led to Williams going further into developing a high performance electronic powertrain and subsequently becoming Formula E's sole battery manufacturer.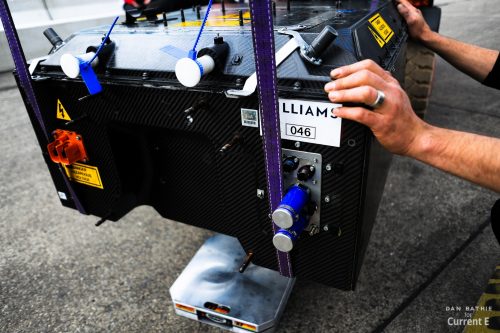 Williams' high performance Formula E race car battery consists of 3,459 parts, performing at an average power of 90kW (max 200kW) and a storage capacity of 30kWh.
Surface engineering advancement – thermal management 
The pace of innovation created by the short development lead times demanded by top level motorsport is what's helping Formula E create new technologies that can be applied to the next generation of hybrid and electric automotive technology.
Thermal management is a core challenge where electric powered vehicles are concerned, particularly within motorsport where vehicles are subject to intense use that pushes components to their maximum.
Batteries suffer what is commonly referred to as the 'Goldilocks effect' in that they operate at their optimum levels between certain heat parameters. Too hot or too cold and performance levels fall of the face of a cliff.
At Surface Technology Slough we are working with top automotive engineers to help improve the thermal management of battery cells.
Using Ultraseal vacuum impregnation technology and sealants we are applying advanced porosity sealing technology to battery cooling components. 
Through filling voids and ensuring material surface uniformity, we are reinforcing component strength and rigidity and helping to ensure battery cooling parts operate consistently and reliably.
In addition, we are also helping to speed up the research and development process through sealing naturally occurring voids and ensuring surface consistency across 3D printed and composite materials, a service which is helping engineers to develop and test concepts in record time. 
Contact us now to discover more about the range of impregnation sealing services we have to offer from Surface Technology Slough.
You can discover more about Ultraseal impregnation technology, sealants and impregnation services here: ultraseal-impregnation.com 
Register below for our monthly email and stay up-to-date with the latest surface engineering white papers, case studies and innovation news.