Exciting new nanoparticle research findings could be the catalyst for change in emissions-control and fuel cell technology
Researchers at the Massachusetts Institute of Technology (MIT) have made an exciting discovery that has the potential to significantly reduce the need for precious metals in catalysts.
Catalysts speed up a chemical reaction without getting consumed in the process and are integral to vehicle emissions-control systems, fuel cells and many other technologies.
The limitation of catalysts is that they are expensive due to their reliance on noble metals such as platinum and palladium.
MIT researchers however have found a method to get the same level of catalytic activity but with as much as a 90% reduction in precious metal content.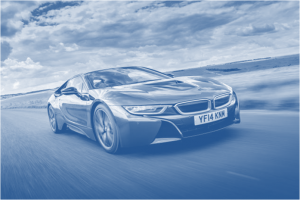 An atomically-thin coating of noble metal over a particle of inexpensive and readily available material is central to this new nanoparticle. The notion of overlaying inexpensive materials with noble materials is not new, however MIT are the first to identify a method of getting the coating to successfully adhere. In fact, further research has found that the coated particles actually outperform conventional catalysts; enhancing resistance, giving better longevity and resistance to carbon monoxide bonding.
Researchers point out that there has been some success using metallic cores like nickel and cobalt, but the particles are not stable in the long term and end up alloying with the noble metal shell. The benefit of overlaying carbides with noble metals is clear to see – carbides are resistant to corrosion and clustering, they also cannot alloy with noble materials.
The challenge that needed to be overcome was not only the inherent reluctance of noble materials, such as platinum and palladium to bond with the carbide, but also the particle clumping and excess carbon layers that are common when using high temperatures to engineer metal carbides into nanoparticles with controlled properties.
The MIT team managed to overcome these challenges through encapsulating the shell and core material precursors into a template made from silica; keeping the materials close together during heat treatment and providing the necessary support for the noble material and carbide to self-assemble into core-shell structures. The silica template is simply dissolved post heat treatment using a room-temperature acidic treatment.
Excitingly, the research team found that the self-assembly process enabled multiple precious metal elements to adhere to multiple inexpensive elements in the carbide core, greatly extending the applications for which nanoparticles could be used.
The development of an active and stable nanoparticle catalyst which greatly reduces the requirement for precious metals has the potential to make a big difference in the development of fuel cell technology – overcoming the cost and availability limitations inherent with the catalysts used in today's technology.
At Surface Technology we provide extensive surface engineering support for fuel cell and renewable energy technology and are increasingly being asked to collaborate with customers from the design stages of new technology. 
To discover more about the services we provide and to discuss your requirements further, contact us now.
Register below for our monthly email and stay up-to-date with the latest surface engineering white papers, case studies and innovation news.