Why Earth Day marks an opportunity for engineers and manufacturers to re-evaluate
As Earth Day 47 is marked on Saturday 22 April, now is a good time to rediscover the role manufacturers and engineers have to play in adapting processes and innovating to become more sustainable.
Surface Engineering Sustainability
The coating and plating services we provide are commonly used to protect and enhance the material characteristics of new equipment and components; from automotive to aerospace, defence to medical and countless other applications in between.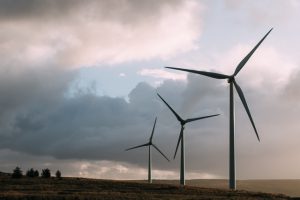 The fundamentals of what we do, whether electroless nickel plating, dry film lubrication, thermal spray or our many other services, is essentially to improve and extend the service life of material surfaces. However, these characteristics don't necessarily have to be used solely for new manufactured products.
Remanufacturing is something we have written about recently but the concept is very much intrinsic to manufacturers becoming more sustainable. 
Through working with a specialist like Surface Technology manufacturers open up the opportunity to re-use a wide range of equipment and components. This essentially closes the loop for manufacturers and results in what is being labelled the 'circular economy'.
Manufacturers such as Caterpillar, Meritor and JCB are early adopters of the remanufacturing concept and they are each reaping significant commercial benefits.
With materials becoming ever scarcer – and the methods of extracting raw materials potentially having greater negative effects on our environment, now is the time for manufacturers and engineers to re-evaluate the life span of the parts and equipment they manufacture.
At Surface Technology we are pushing for more manufacturers to speak to coating and plating specialists who are well placed to assist in outlining the potential of components and materials to be repaired and refurbished. Not to produce a cheaper, sub-standard, product but to result in a remanufactured component that is as good as new.
Interested in exploring remanufacturing? Contact us now to discuss your application further with our in-house technical team.
Register below for our monthly email and stay up-to-date with the latest surface engineering white papers, case studies and innovation news.