Coating for manufacturing success: The importance of coatings to minimise downtime and maximise efficiency for commercial food processing equipment
Every loaf, biscuit and cereal bar is only as good as the ingredients and equipment that go into making it.
At Surface Technology we can't help with the ingredients bit but we're experts when it comes to coating hoppers, chutes, mixing vessels and moulds.
Optimum coating = optimum manufacturing efficiency
When evaluating potential coating systems, it is important to understand the equipment, its stage in the production cycle and the consistency of the ingredients that it is processing.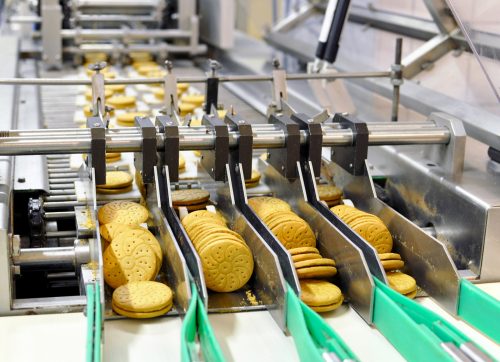 What temperature will the food be? How sticky will the substance be? Will there be any abrasion from seeds or grains? What form is the food in once it has been processed by this equipment?
A coating specialist with experience in working on food manufacturing equipment will have a wide range of working examples to help steer the process. 
Having worked with food manufacturers including Weetabix, Fox's Biscuits, Nestle, and Tangerine we are well versed in the different challenges rollers, chutes, conical moulds, plungers and other food processing equipment face. This experience has helped us to continue improving the coating systems and pre-treatment solutions we offer – and has shaped new Armourcote coating systems.
Selecting the best solution
Once the challenges are understood the best coating solution can begin to take shape. There are many PTFE, fluoropolymer and dry film lubricants certified as food safe and at Surface Technology we are an approved applicator of Whitford Worldwide and many other coating systems.
We also offer our own unique blend of food safe Armourcote coatings. Shaped over more than 30 years, Armourcote coatings offer an excellent blend of non-stick and abrasion resistant characteristics for dough containing seeds and grains.
By reinforcing a PTFE coating we have helped a number of bakeries increase the service life and efficiency of their equipment – and extended the time between required maintenance intervals.
Get a service provider that understands your challenges
Food manufacturing has its own unique challenges from an equipment perspective and so it is important to work with a coating partner who understands your challenges and has the capacity and flexibility to accommodate your work as and when it is required.
With maintenance downtime costly and disruptive, we understand that any maintenance to equipment must be carried out swiftly and efficiently so that work can be carried out and equipment re-installed, ready to continue with production as scheduled.
Our sites in Leeds and East Kilbride are set up with the processes to prep and coat food processing equipment within tight turnarounds. 
The flexibility of our team to work to the requirements of our customers' maintenance schedules are one of the reasons why we're the partner of choice for so many UK manufacturers.
The perfect recipe
So, a blend of technical know-how, experience, range of coating systems along with pre and post treatment processes, together with the service levels and capacity to accommodate your maintenance schedule are the ingredients for the perfect coatings service recipe.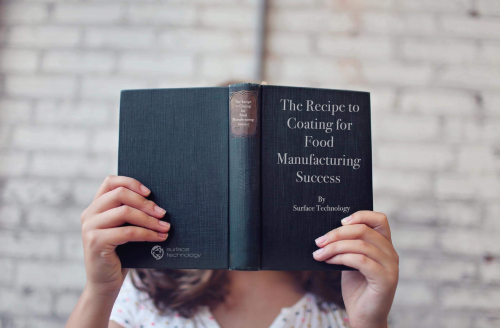 Whether you are a manufacturer of food equipment or are looking for a maintenance solution to re-coat your food manufacturing equipment, contact us now to discuss your requirements further.
Register below for our monthly email and stay up-to-date with the latest surface engineering white papers, case studies and innovation news.