CES 2016: An Industrial Engineering Perspective
The annual Consumer Electronics Show (CES) is underway in Las Vegas this week, a show which largely showcases cutting edge entertainment technology.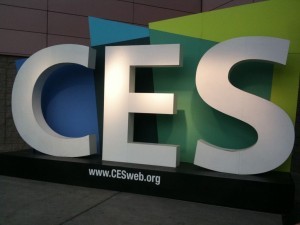 So, why should industrial engineers care about CES 2016? Well, CES is renowned for being a window to the future of consumer technology. Since the first CES took place in 1967 the show has introduced everything from the Camcorder to Driverless Car Technology.
Technology from the consumer space often filters into industrial applications, at Surface Technology we see CES as an opportunity for industrial manufacturers and engineers alike to get an idea on the types of innovations their customers will be looking for in the near future.
What are the trends to look out for from CES 2016?
Driverless transport

Passenger-carrying drones

Increased use of mobile apps to manage appliances remotely

Augmented and virtual reality being used in more applications

More sophisticated wearable technology to help monitor and improve health and wellbeing
What does it mean for industrial engineering?
Greater integration of automation in industrial applications

Integration of remote access and control via mobile devices for real time monitoring

Use of augmented reality to help pin point technical issues quicker. Check out Hyundai's augmented reality owners manual

From a surface engineering perspective we expect a wider use of coatings to provide corrosion and wear resistance and a broader requirement for coating services that improve electrical conductivity

With increasingly complex technology we also anticipate a greater focus on preventative maintenance and repair using methods such as the SIFCO Process®
Register below for our monthly email and stay one step ahead on the latest surface engineering innovations, case studies and white papers.