The steps to reducing medical device lifecycle cost through surface treatment
Lifecycle costing (LCC) takes a long term, universal outlook on the costs for manufactured products to help provide a better performing end product.
Precision, reliability and safety are at the core of medical device manufacturing and all are elements which surface engineering can enhance, the lifecycle cost however is typically a lesser – or even overlooked – consideration.
In this blog article we look at a section of a recently published white paper from our Surface Technology technical team (download How to Select Coatings to Optimise Component Performance: Part 4 here), which highlights the advantages an LCC approach brings when analysing surface treatment processes.
What is lifecycle costing and why should you take this approach when analysing surface treatment processes?
LCC takes into account the whole lifecycle costs of a component:
–          Design and development/ cost to purchase
–          Operating cost 
o   Cost of failure
o   Cost of repairs
o   Cost of spares
o   Downtime
o   Loss of production
–          Maintenance costs
o   Cost of corrective maintenance
o   Cost of preventative maintenance
o   Cost of predictive maintenance
–          Disposal costs
Key considerations when choosing your surface treatment process and application
Worthy of several blog pieces and a white paper in its own right – you can download the white papers we have written on this subject from our surface engineering technical content page – there are several essential considerations that are universal for engineers:
–          Surface properties of the material to be coated
–          Required appearance
–          Required service life
–          Conditions and environments the materials will be used in
–          Product cost targets
–          Required service life
Medical device manufacture
Up and down the UK our sites apply FDA-approved coating systems to medical devices and equipment. Surface release and low friction characteristics are typically the prime reason for the application of the coatings, though we are working increasingly more with medical device manufacturers to also reduce lifecycle cost.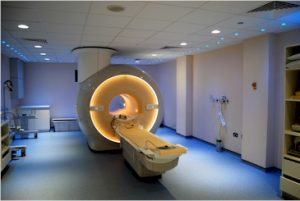 The complicated and expensive nature of sophisticated medical equipment and devices mean that any downtime, maintenance or repair is costly. Not only can it result in an unhappy end user, it can also result in lost business as technology failures result in inefficiencies.
Working example
One example is the use of non-stick, easy-release coatings on equipment used to manufacture superconducting magnets for MRI scanners. The niobium wire wound coils that enable superconductivity at very low temperatures are extremely expensive. You can reduce scrap rates by coating the equipment designed to encase the magnet and preventing movement when the magnet is activated. As a result, the added coating cost lowers whole-lifecycle costs.
Interested in looking at the lifecycle cost of the device or equipment you manufacture? Contact us now to highlight opportunities for you to reduce cost and improve efficiencies.
Register below for our monthly email and stay up-to-date with the latest surface engineering white papers, case studies and innovation news.