Rediscover Brush Plating
Brush plating, or selective plating, is a fast, targeted method of electroplating without the use of an immersion tank. For the repair and maintenance of worn or damaged areas on large parts or components there is no better solution – so why aren't more engineers using brush plating?
As a process, brush plating is less known by engineers than alternative processes, like thermal spray. There are niche areas where the process is commonly used – such as aerospace landing leg repair but the process has many benefits to offer engineers in other sectors:
Brush plating provides the strongest bond possible – an atomic bond – between the substrate and plating material. Atomic bonds are resistant to cyclical temperature fluctuations and sharp, direct impact. If the base material is properly prepared, tests run in accordance with ASTM C633 13 on the SIFCO Process® show that two commonly used nickel deposits had a bond strength exceeding the strength of cement. Furthermore, selective plating provides a precise deposit thickness, while thermal spray and other mechanical bonding techniques may require machining to the required dimension.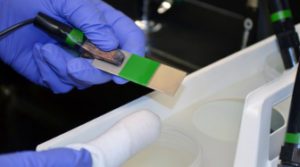 It's portable, enabling technicians to plate surfaces in-situ without disassembly. Using brush plating to repair and maintain worn or damaged surface saves a significant amount of time and cost versus alternative options.
Get a precise finish. While other options regularly require post plating machining, brush plating is a precise method. Technicians gauge and plate to precise micron depths in order to restore surfaces to their original specification. No further processes required.
It can be automated for mass production. Brush plating doesn't have to be solely a tool that engineers use for repair and maintenance. The process can also be integrated into manufacturing processes through robotic automation. SIFCO ASC has pioneered the use of automation in selective plating and have already designed and installed processes for leading aerospace and power generation manufacturers.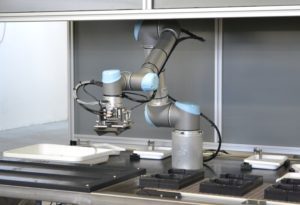 Approved. The process of brush plating is widely approved across multiple specifications and by many manufacturers. From US military standard specifications, to Parker, Pratt and Whitney, Rolls-Royce, Siemens and Schlumberger approvals. SIFCO ASC have four web pages dedicated to their range of commercial, prime, industry and quality accreditations!
Interested in finding out more about what selective plating has to offer you? Contact us now to discuss your requirements further.
Register below for our monthly email and stay up-to-date with the latest surface engineering white papers, case studies and innovation news.