Unique nano-fabricated metamaterial will protect pilots from laser beams
MetaAir, a nano-fabricated metamaterial is an innovative new material that's set to protect pilots from laser beams.
As a flexible metamaterial, MetaAir can be applied to any transparent surface, providing a filter to unwanted light sources whilst not hindering visibility.
Also referred to as meta-atoms, metamaterial is created by combining conventional microscopic materials, such as metals and plastics, into a specific periodic pattern. It is the structure which gives metamaterials their specific properties and not the materials used.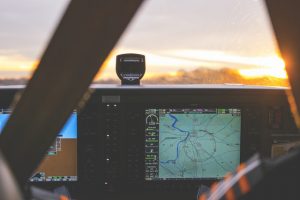 The precise geometry, size, orientation, arrangement and shape of nanomaterials affects the electromagnetic waves of light which pass through the material to achieve properties that cannot be achieved with conventional materials. Incorporating structural elements of sub-wavelength sizes, nanomaterial structures are smaller than the wavelength of the electromagnetic waves they affect.
With laser strikes on commercial aircraft increasing – more than 10,000 incidents were reported to the FAA, UK Civil Aviation Authority and Transport Canada in 2015 – and powerful laser pointers readily available online, the properties of MetaAir is a welcome safeguard for pilots.
Developed by Nova Scotia-based Lamda Guard, part of Airbus subsidiary Satair Group, MetaAir is set to be incorporated into the cockpit windscreen of Airbus A320 initially, followed by all other Airbus and Boeing aircraft, and other commercial airliners.
Require surface treatment services? Contact us now to discuss your requirements further.
Register below for our monthly email and stay up-to-date with the latest surface engineering white papers, case studies and innovation news.