Metallurgical considerations for medical device manufacture
When designing and developing medical devices and equipment it's integral to understand the metallurgical potential of different coating and plating processes. 
Coating and plating processes are not only important for equipment but also for the tools used in the medical equipment manufacturing process; from improving the cleanliness and hygiene of simple devices to maximising the performance and lifespan of highly capital-intensive equipment.
Manufacturing medical technology
Metallurgical best practice should not only be applied to the material surfaces of medical devices and equipment but also for the tools and moulds used to manufacture the components.
One example where we have seen a coating add value to medical equipment manufacturing is in the mould tools used to make the magnets found in body scanning equipment. 
A resin used in the manufacturing process was sticking and causing wear on mould tools, resulting in quality non-conformances. 
Through the application of a unique coating, developed by the technical team at Surface Technology, mould tools were enhanced with improved release, wear and abrasion characteristics. This has stopped the resin from sticking to the mould tools; speeding up production and significantly reducing downtime for the manufacturer. The coating has also helped maintain consistently high quality levels.
In our experience at Surface Technology, we have found that coating and plating processes are best discussed with OEMs at the design and development phase. It is at this point where engineers and our technical team can combine their specialist knowledge to develop the best medical technology. 
Dentistry Drills
Another example where our technical expertise led to a new and improved method for coating medical equipment can be found in dentistry drills.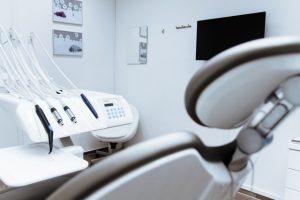 The high speed bearings working within a manufacturer's dentistry drills were becoming worn and causing mechanical defects. 
A unique formula of our Armourcote® coating was recommended for the manufacturer. Applied by Surface Technology, the miniature bearings are now coated with a low friction co-efficient chemical to dramatically reduce mechanical wear and improve performance.
Of course, it goes without saying that any coating or plating requirement must first and foremost be safe for the application in question. However, health and safety compliance is just one small element when it comes to choosing the optimum coating and plating solution.
Contact us now to discuss your medical equipment coating and plating requirements further.
Register below for our monthly email and stay up-to-date with the latest surface engineering white papers, case studies and innovation news.