Collaboration is key to driving automotive manufacturing forward
We explore the value of taking a collaborative approach to automotive manufacturing.
Our Operations Director, Andrew Courtney, recently contributed to a special report published by Automotive World focused on vehicle painting and coating.
You can read the whole special report, including contributions from other leading automotive OEMs and suppliers; Volkswagen, AzkoNobel and Daimler, here but we thought we'd share some of the key takeaways from Andrew's contribution in our Blog.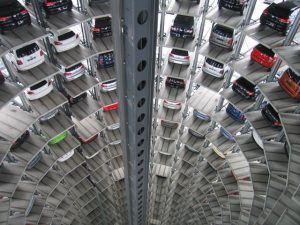 Whilst Andrew discusses the innovation that has taken place within the automotive coating field at Surface Technology; our focus on helping OEMs with lightweighting, improving component reliability to enhance OEM warranties, processes that improve customisation possibilities for consumers, industry 4.0 and remanufacturing, the overarching theme is the importance of collaboration between automotive manufacturers and surface treatment service providers.
A dynamic and competitive market, it's important to identify and maximise any areas where competitive advantage can be generated in the automotive industry. Coating and surface treatment is often overlooked but it is a specialist area that can deliver competitive advantage through enhancements to vehicle safety, performance, quality, reliability and aesthetic. It's also an area where manufacturing processes can be improved to generate lower cost, more sustainable and faster production cycles.
With increased focus on lightweighting and movement from the internal combustion engine to battery electric, fuel cell electric and hybrid electric vehicles, the role of coatings has never been more important to the engineering and manufacturing of vehicles.
At Surface Technology we're finding that the earlier our technical team are involved in the development of automotive parts and components, the more effective the outcome is for our customers; better from an end product but also manufacturing process perspective.
Transferable experience from the work we do in the subsea oil and gas and electronics sectors have meant we've been able to add a lot of value to the development of under-vehicle and electronic components with enhanced anti-corrosion and performance characteristics. 
Our knowledge of dual-coating systems has also enabled us to broaden the customisation possibilities of parts such as brake calipers whilst also providing enhancements to anti-corrosion and performance characteristics; stopping brake dust sticking to the caliper by adding PTFE to the coating mix.
Our experience in impregnating voids for 3D printed prototypes is another area where we're helping engineers test the aerodynamic and fluid performance of new components.
For more information on automotive surface engineering best practice, request a free copy of our automotive surface coatings white paper here: The guide to selecting automotive surface coatings and optimising component performance.
To discover more about the services we provide and to discuss your requirements further, contact us now.
Register below for our monthly email and stay up-to-date with the latest surface engineering white papers, case studies and innovation news.