Automotive coating solutions: Preventing wear in tight tolerances and high temperature environments
There are a number of automotive components that operate within tight tolerances and high temperature environments. Effective surface engineering is essential to minimise the performance and reliability issues which can result from such challenging environments.
Turbo chargers
On the air input, turbo chargers need to employ very tight tolerances between the rotors, and metal to metal contact can occur under extreme engine conditions.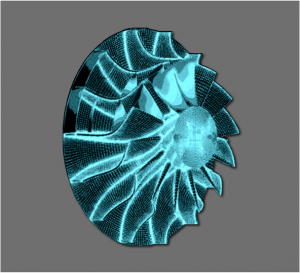 The use of fluoropolymer coating can overcome any problems caused by this and are applied to very tight tolerances.
The choice of fluoropolymer depends on the operating temperature and we have a wide range of options available. In high performance engines the turbo rotors can be coated with thick multi-coat layers of very high performance polymers, such as filled PFA, which can then subsequently be machined back to the very accurate rotor profile required to give ultimate performance.
Brake Pistons
Internally, brake pistons also sometimes require coating with precise thickness, low friction, brake fluid resistant coatings to ensure that the seals do not wear. This particularly applies to high performance vehicles where the temperature of the assembly can become high enough to cause the coatings containing lubricating particles to soften in contact with the brake fluid. 
At Surface Technology we now use higher temperature resins to overcome this. Indeed, in the most extreme conditions, we apply ceramic thermal barrier coatings to the pistons to reduce heat transfer to the brake fluid from the piston crown.
The increasing use of composite brake discs, as a higher-performing material than cast iron, also causes higher brake temperatures. This means that the more conventional epoxy/polyester polyurethane coatings of the caliper are not sufficiently heat resistant and a change to a higher temperature resistant fluoropolymer resin is needed.
Consider surface engineering from the start
From our experience in working with automotive manufacturers and tier suppliers, it is beneficial to involve your surface engineering supplier early in the design and engineering process. Collaborating with surface engineering experts will not only speed up product development but also lead to a high quality, long lasting and reliable component.
For more information on automotive surface engineering best practice, request a free copy of our automotive surface coatings white paper here: The guide to selecting automotive surface coatings and optimising component performance.
Find out about the range of services we provide for the automotive sector and tier suppliers; automotive parts, precision engineered components, fuel cell and renewable technology.
To discover more about the services we provide and to discuss your requirements further, contact us now.
Register below for our monthly email and stay up-to-date with the latest surface engineering white papers, case studies and innovation news.