225 years of Faraday
Today marks 225 years since the birth of one of the world's most influential scientists, Michael Faraday.
Born in London on 22 September 1791, Faraday went on to discover the laws of electrolysis and is widely regarded as integral to adapting electricity into practical technology through the electromagnetic rotary devices he invented.
The development of the plating services Surface Technology provide today; electroless nickel plating, zinc plating, and much more can be traced directly back to Faraday's electrolysis discoveries.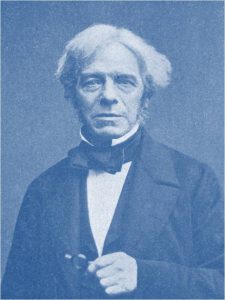 In fact, reading Faraday's Law inspired Norman Hay, the founder of our parent company Norman Hay plc, to make the switch from a degree in journalism to a career in electrochemistry. 
Faraday's genius has inspired many great minds, most notably Albert Einstein who is known to have hung a portrait of Faraday on his study wall. From the birth of electric motors and generators, to early incarnations of the Bunsen burner and refrigerators, not to mention the Royal Society's Christmas lectures. Faraday's influence on science, technology, engineering and mathematics (STEM) endures.
The impact of Faraday on surface engineering today
The principles of electroplating today remain the same from Faraday's early discoveries. To this day Surface Technology, our sister company SIFCO ASC, and countless other surface engineering businesses use a cathode, anode and electrical current to negatively charge components sat within an electrolytic solution and attract positive metallic ions to the surface of the substrate.
At Surface Technology, we have continued to innovate on Faraday's principles and have developed plating variations designed to improve numerous material properties; from corrosion resistance to electrical conductivity and hardness.
The adaptability of electroplating means it provides an effective solution for a multitude of industrial applications; automotive parts, precision engineered components, fuel cell and renewable technology and much more.
Whilst the technology using surface treatment continues to evolve at a rapid pace, the fundamentals of Faraday's work remains.
To discover more about the services we provide and to discuss your requirements further, contact us now.
Register below for our monthly email and stay up-to-date with the latest surface engineering white papers, case studies and innovation news.