Require plating and surface coating services? Here's 5 reasons why you should visit Surface Technology on stand 5974 at MACH next week
1. Get Insight: Whether it is corrosion, wear, electrical conductivity, heat, aesthetics or a combination of the above, we are well versed in listening to our customers' challenges and developing effective surface engineering solutions. Our team will be on hand throughout the event to answer your questions.
2. Innovate: The right surface engineering solution will help an end product go deeper, further, faster, more efficiently and for longer. We regularly provide the services and technical expertise that help our customers innovate.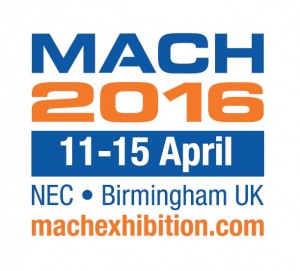 3. Optimise your supply chain: We have an unparalleled range of surface engineering services that enable manufacturers to consolidate their requirement to one single supplier, coupled with award-winning  service levels and leading in-house technical expertise. With sites in Coventry, Slough, Leeds, East Kilbride, Irvine, Renfrew and Aberdeen, we are well placed to turnaround your work fast.
4. Discover a level of quality to match your own: We do not compromise on quality and recognise that our customers expect surface engineering processes to match up to their high quality standards. We are certified to ISO9001, ISO14001, ISO18001, ISO/TS16949 and AS9100 REV C.
5. See and feel the quality of what we do: Our MACH stand will showcase a range of components and processes that our sites apply for our customers. From brake calipers to a Brompton bicycle, we work with manufacturers across our UK sites to help them deliver the highest quality, longest lasting and best performing product possible. 
Register below for our monthly email and stay up-to-date with the latest surface engineering white papers, case studies and innovation news.