The Land Rover Defender: A timeless example of British engineering excellence
The last Land Rover Defender will roll off the production line at Jaguar Land Rover's Solihull plant today. An iconic vehicle that has been exported worldwide, the Defender has waded, climbed and descended across everything from the British countryside to arid deserts and tropical rainforests.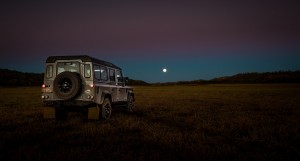 It's safe to say that the Land Rover Defender's place in automotive history is secure.
Having gone into production in 1948 – and with 70% of Land Rovers ever built still going strong – the Defender is a shining example of not only engineering excellence but also, more specifically, surface engineering excellence.
To have so many Defenders still working is testament to the engineering and surface coatings that have enabled the 4×4 to keep going. An especially noteworthy achievement when considering the Defender's natural habitat could not be further removed from the average car.
At Surface Technology we are passionate about the science of surface coatings and the value that selecting the right coating and process not only adds today but also in the long term. The Land Rover Defender did not compromise on surface engineering and its longevity, reputation and success shows the value of getting it right.
If you would like to find out about the services we provide to the automotive sector visit our web page or contact us now to discuss your requirements.
Click here to discover our electroless nickel plating services.
Register below for our monthly email and stay up-to-date with the latest surface engineering white papers, case studies and innovation news.