TriCem 3800® – the corrosion resistant coating developed by Surface Technology
TriCem 3800® is a highly corrosion resistant thin film coating with a hydrophobic surface that is UV resistant.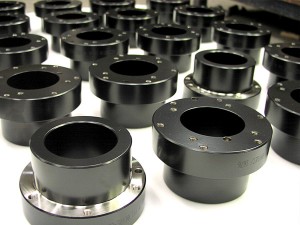 Providing 2,000 hours protection to white corrosion, TriCem 3800® dramatically exceeds the performance of traditional zinc and zinc alloy plated finishes.
The high bond strength of TriCem 3800® adheres to a wide range of substrates, including all steel alloys, sintered metal, aluminium, cast iron, brass and copper.
With a film thickness of less than 20 microns, the anti-corrosion coating has a smooth, lubricious and hydrophobic surface and is available in WEEE/Rohs and ELV versions
Key Properties for TriCem 3800®

Typical Applications for TriCem 3800®

Outstanding corrosion protection
UV resistance
Uniform coating
Aesthetics
Hydrophobic surface
Uniform thin film deposit

Hydraulic manifolds
Valve components
Pivot pins
Electrical Connectors
Heavy duty vehicle components
Fixings and fasteners